Mine scanning with drones can be used for 3D mapping, inspection and surveying. Working in underground mine spaces carries inherent risks and dangers for humans, besides being time consuming and costly. We reduce personnel safety risks and costly downtime by conducting underground scanning operations using drones, which can be safely deployed remotely. Equipped with 3D laser scanning (LiDAR), video cameras, gas sensors and AI to collect critical survey and inspection data, our rugged drones are collision tolerant, allowing them to navigate through challenging and hazardous spaces with ease.
We deliver accurate, measurable, and repeatable 3D data in real time about the condition of underground mines using cutting edge technology. Designed for confined spaces, our drones use 3D laser scanning (LiDAR) to create high-density point cloud maps, typically used by clients to create CAD models and 3D graphics for engineering and geological planning.
Clients in industries including mining, manufacturing, agriculture, transportation and health services frequently use 3D data maps and CAD models to assess safety, plan work, and reduce costly downtime.
Industries include:
Underground Mine Mapping and Inspections with Drones
Safely and accurately inspect and/or survey:
Underground mines. Explore no-go zones, check ground conditions, estimate geometry and positioning of underground workings, discover undetonated explosives, dangerous gases and more.
Critical processing operations. Review overall conditions, perform visual inspection of structures, components and more.
When safety is a concern — send the drone, not the person!
Drones allow for greater exploration and data capture and are the ideal solution for dangerous underground mapping or hazardous confined space inspections.
Benefits
Protect Worker Safety
In mining, surveying and mapping geological features and conditions of an underground space can be hazardous, putting personnel at risk of injury. From safely above ground, we deploy drones into shafts and tunnels to capture 3D data used to create high-density point cloud maps — giving you access to data concerning underground and confined areas in real time — without risk to personnel safety.
Drones can quickly, easily and safely inspect no-go zones and other areas of concern, delivering critical information in real time, instead of weeks.
Reduce Downtime and Costs
Without a drone, surveying underground mine spaces involves significant resource investment. Teams of personnel are required to pre-plan, construct, prepare and safely execute the underground survey, often with climbing gear, ropes, respirators and more. The old way of underground surveying would take weeks or months from start to finish. In addition to the time needed, the expenses associated with safety equipment, training, and execution all contribute to a substantial resource investment required for every conventional underground survey.
In underground mine spaces, our drones quickly explore farther than any human safely can — delivering accurate and actionable 3D data in real time.
Plan Work for Re-starting Operations
Open stopes are inherently dangerous and often need to be re-designed for stability, safety, and renewed operations using current mining technologies and best practices. Traditional surveying tools can't go around corners, navigate beyond debris piles, or access areas beyond line of sight — leaving you with incomplete and sometimes inaccurate data or high human risk to access the unsafe areas.
Our drones easily enter these typically inaccessible spaces and quickly deliver accurate, measurable and repeatable data — saving you time and money — while safely providing you with the critical information needed to successfully plan your work.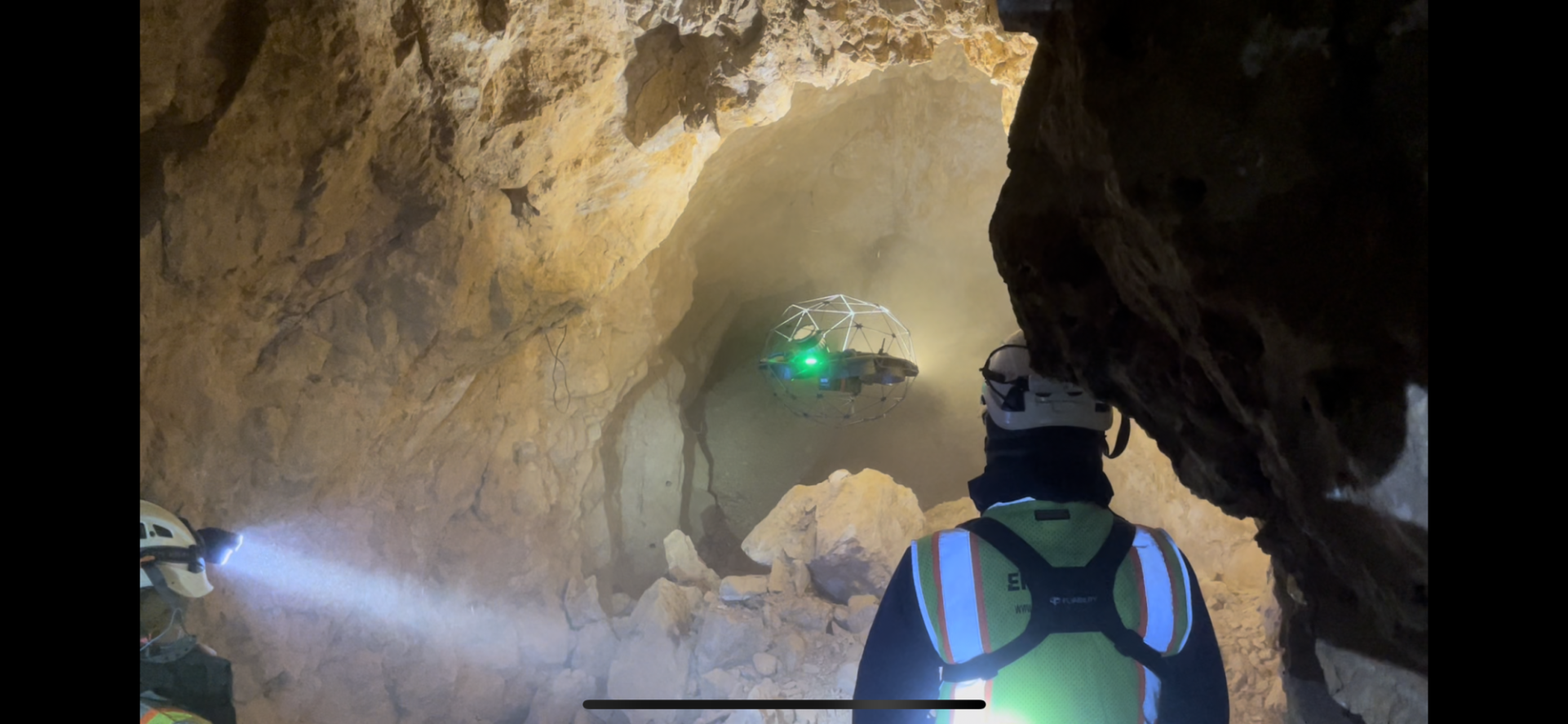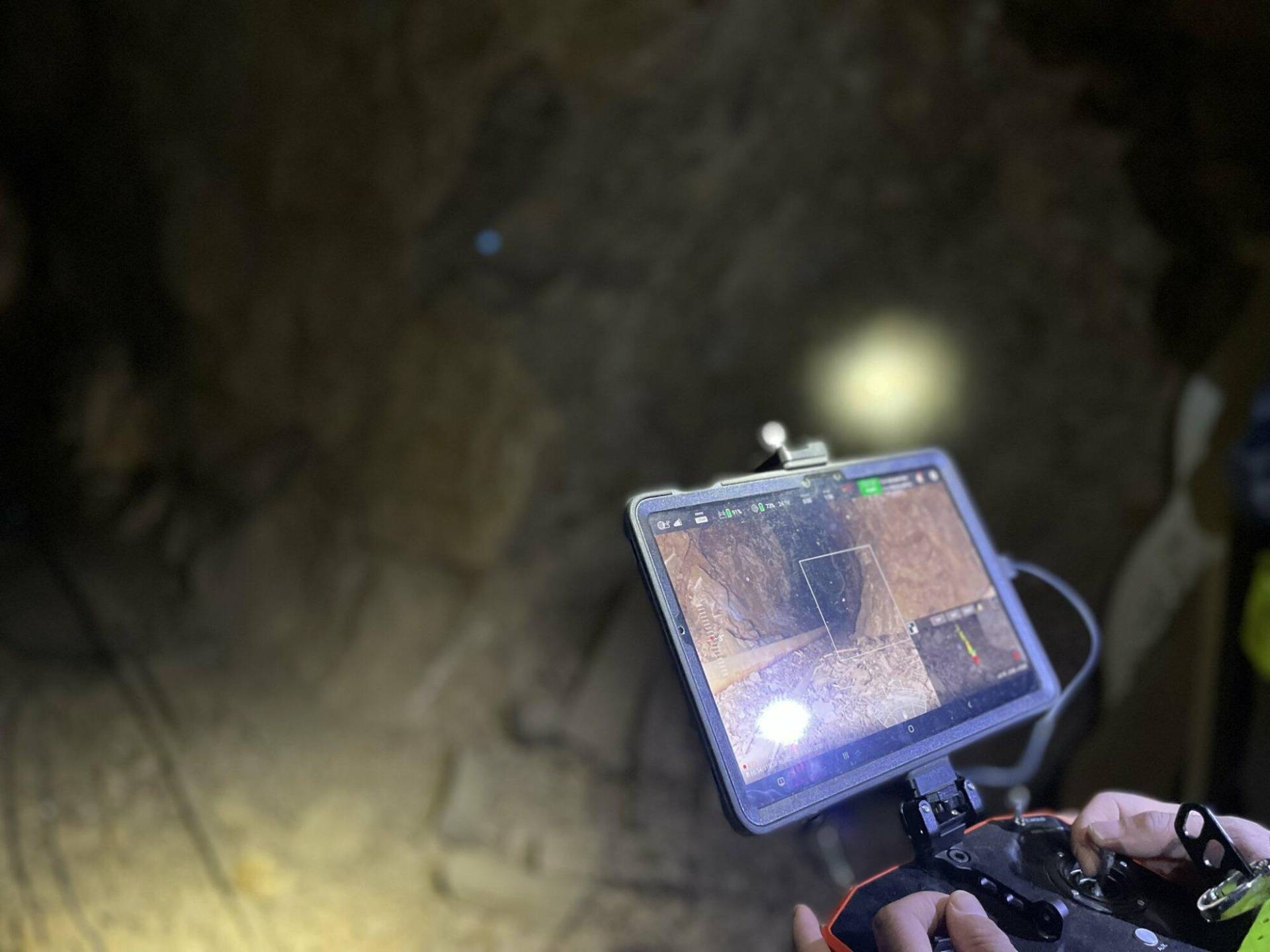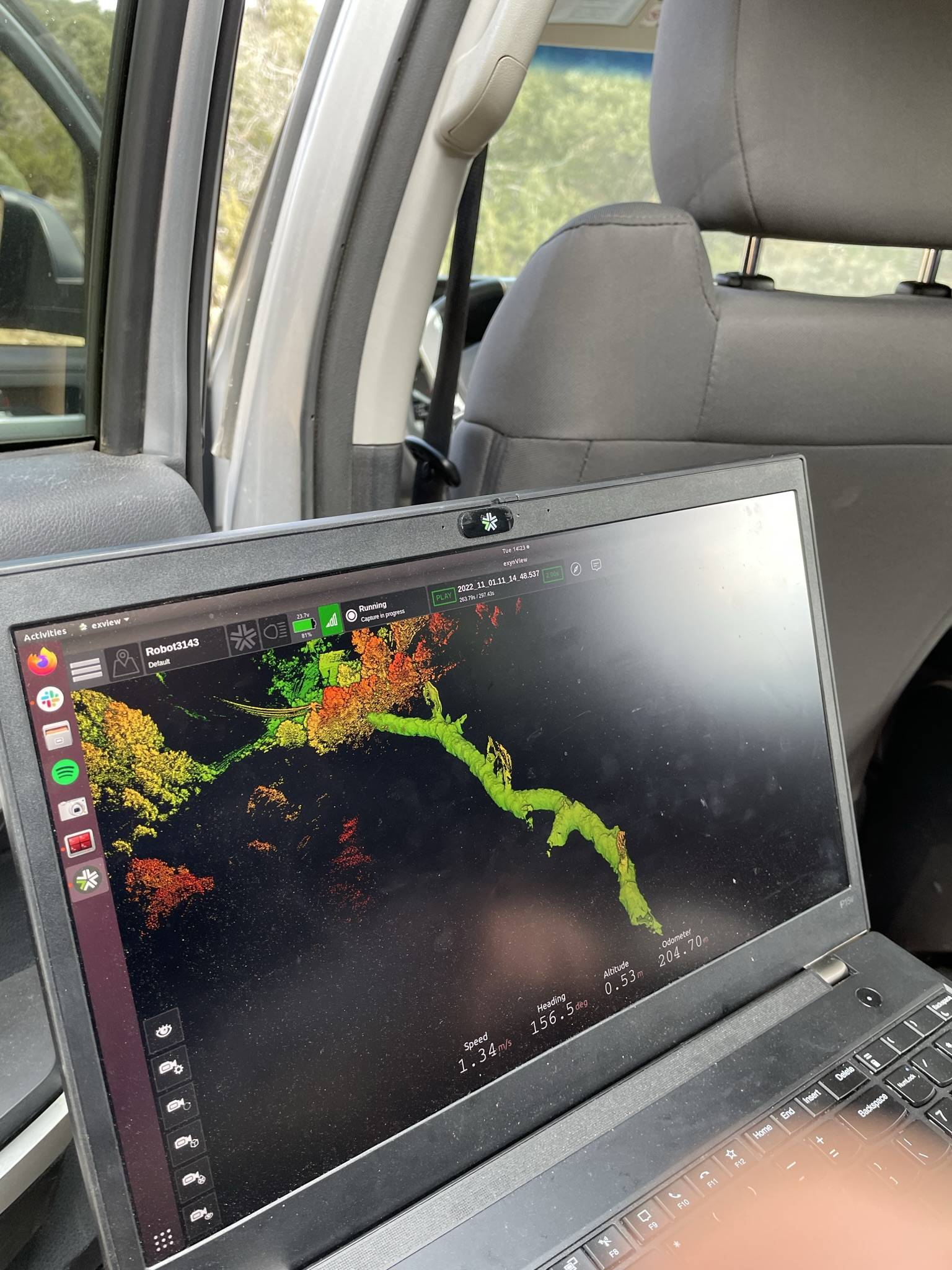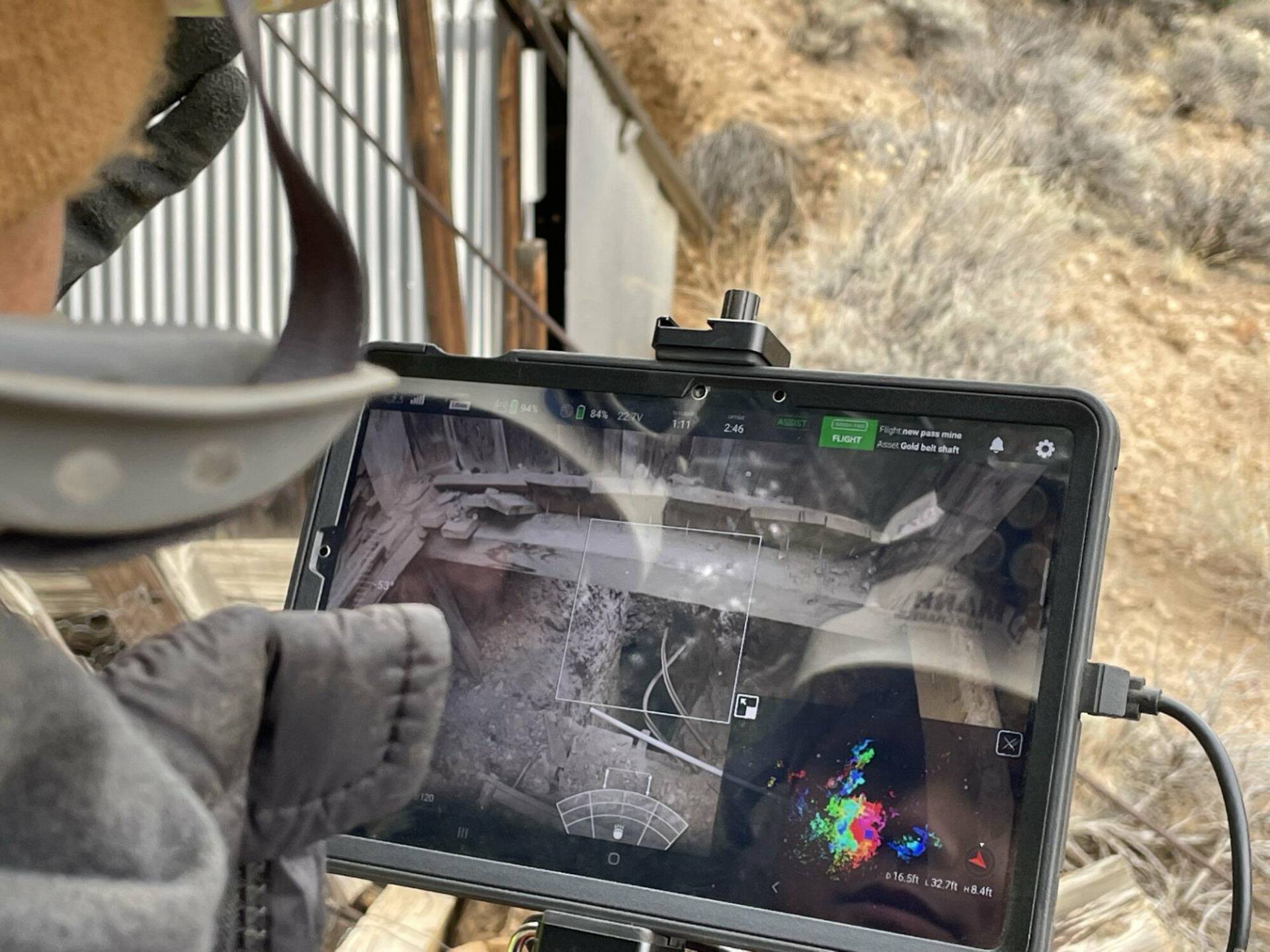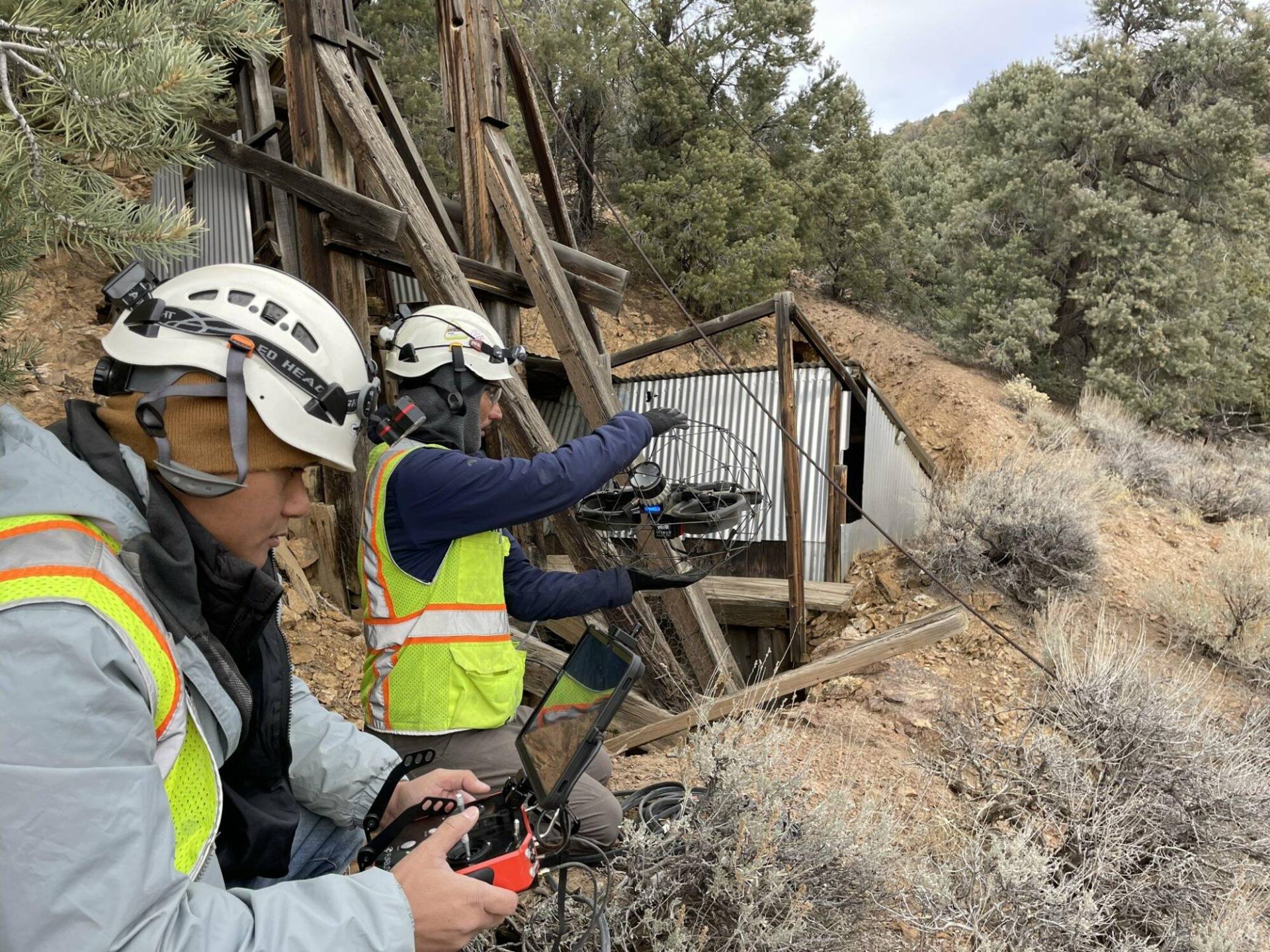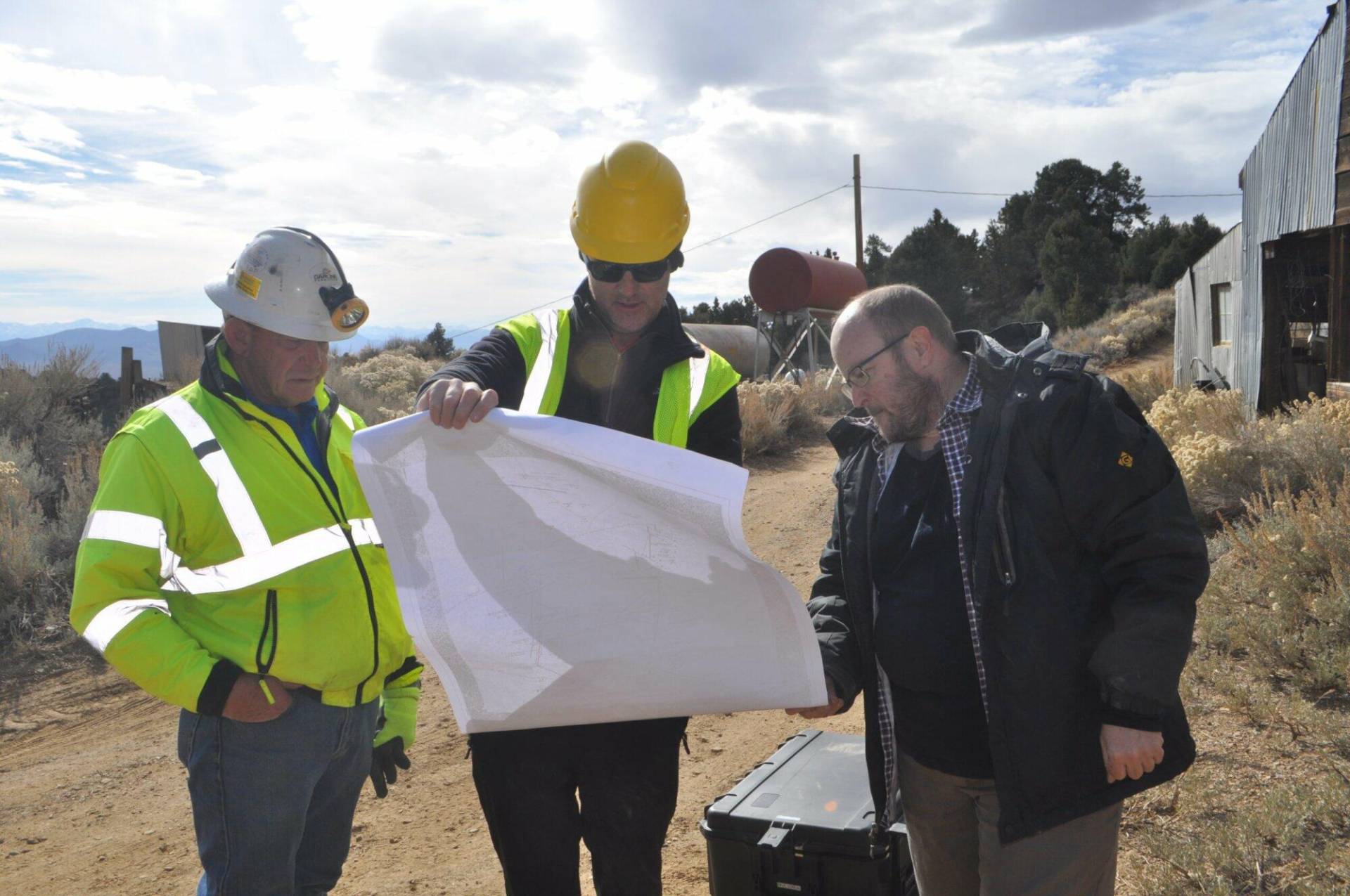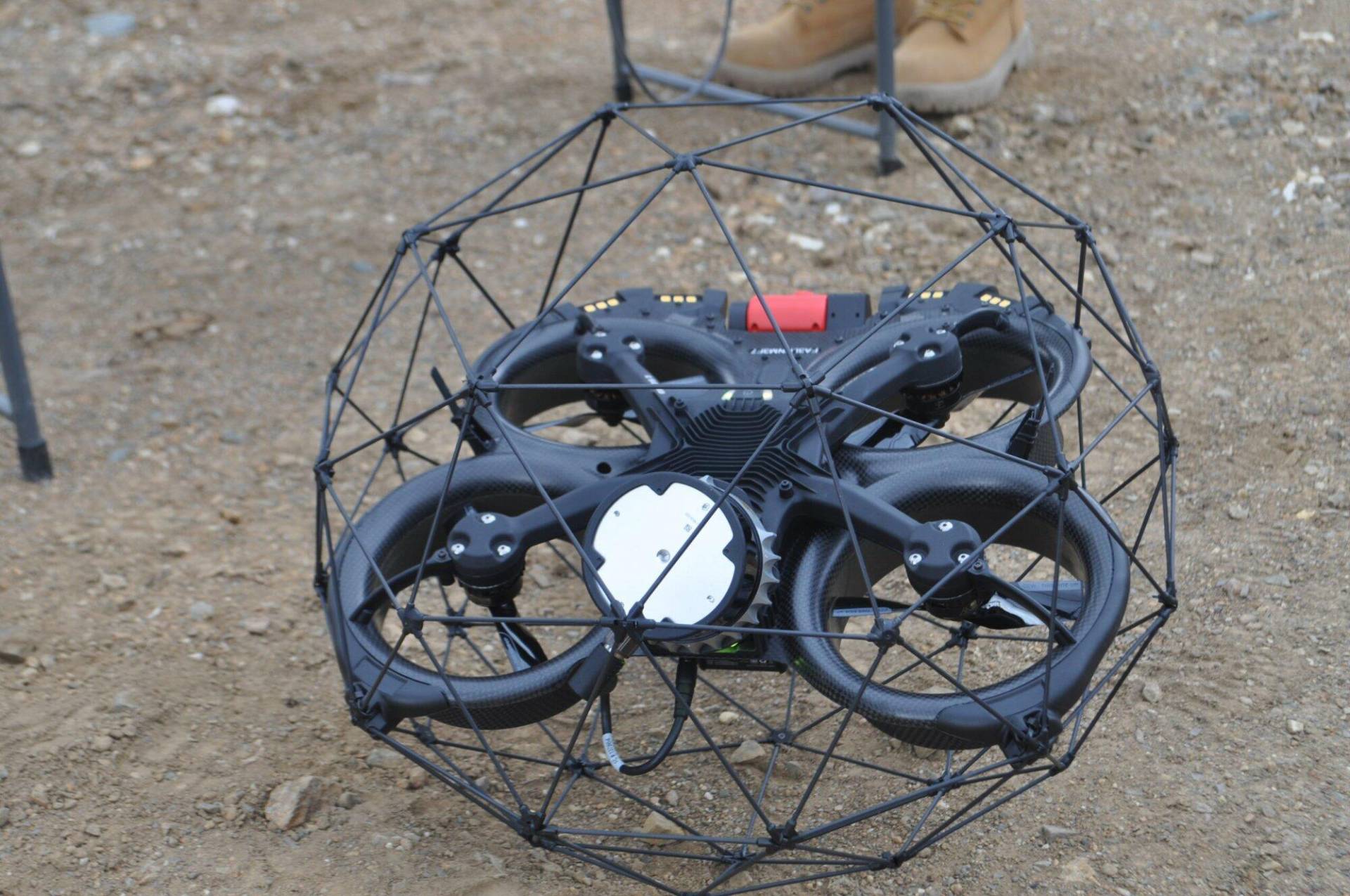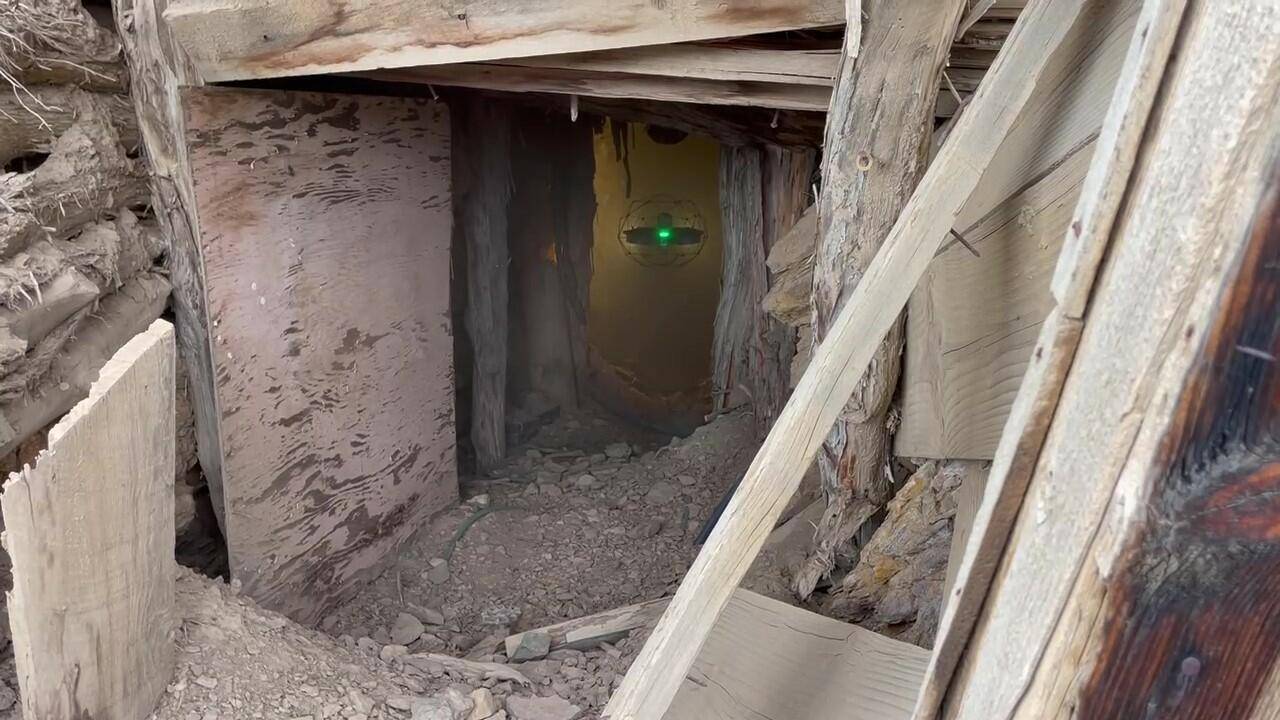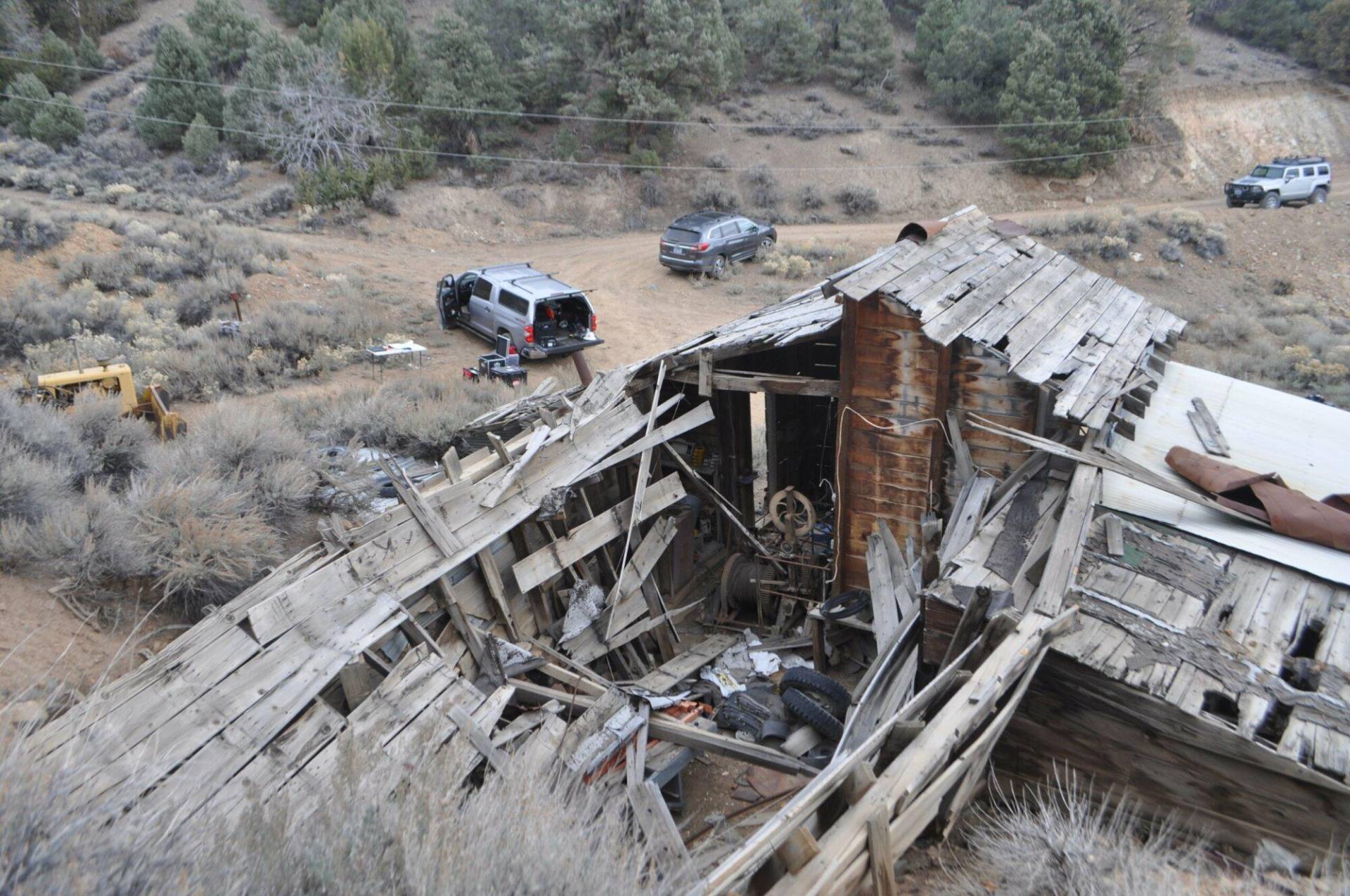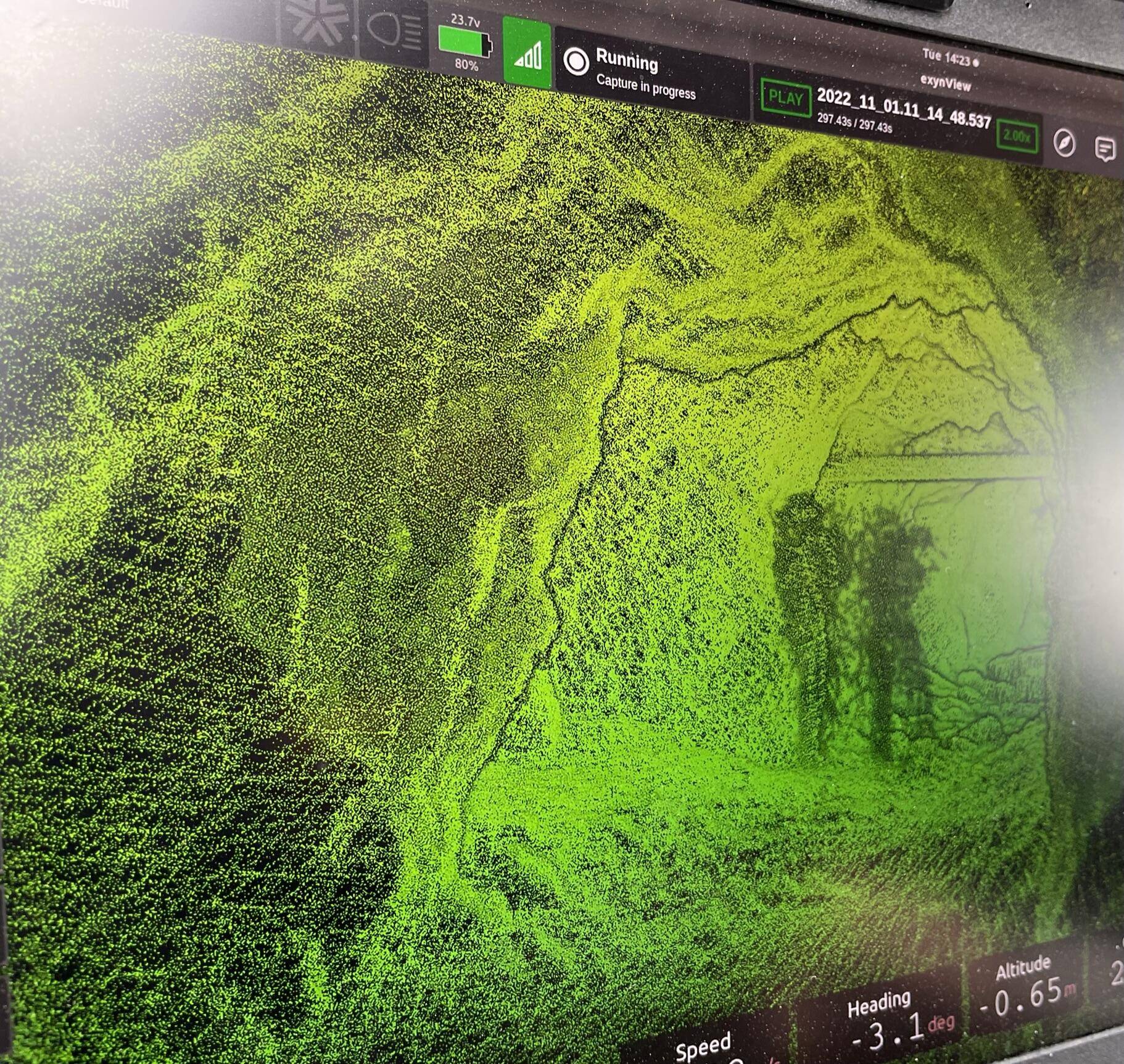 2_IMG_1314 - frame at 0m0s
Process
Our Approach is Customized for Your Project
To access underground or other confined spaces, we fly our drones through your preferred access points, regardless of orientation or angle. In just a fraction of the time normally needed to survey or inspect, we quickly and easily access the space and immediately begin data capture. We use both caged and non-caged drones depending on the application.
Our skilled operators navigate our drones through narrow openings, above debris piles, and scale varying heights that — without drones — would normally involve significant infrastructure and safety gear for human access. Once deployed, our autonomous drones utilize AI and 3D laser scanning (LiDAR) to capture millions of data points, which can be used to create high-density point cloud maps. Our drones can be equipped for thermal (radiometric) imaging or specialized cameras to also capture video and still images.
Expertise
Decades of Expertise
Mines worldwide rely on our topographic maps, orthomosaic images, digital terrain maps, structural health assessments, bare earth models in 3D, thermal imaging, construction monitoring, and volumetric tracking of mining operations. By incorporating drones into underground surveying and mapping, we help protect your personnel, reduce downtime and costs, and deliver accurate data critical to your continued operational success.
We offer decades of expertise in mine surveying and mapping, providing engineering-grade survey data in underground mines, aerial mapping, hyperspectral and thermal imaging, and 3D scanning and modeling of topography, facilities and infrastructure.
Deliverables
We can deliver data in virtually any format you require:
3D Revit or Solid models
FLIR radiometric (thermal) images, videos and maps
Fly-through videos, jpg images
Point clouds